Face Behind EII

Board Of Directors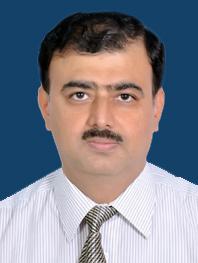 Mr. Sandeep Vasant Bhatkal
Managing Director
He is a Graduate Engineer in Electronics and Tele Communications. Mr. Sandeep started his career in Civil Contracting Co. (Civilco) LLC, Oman as Electrical Engineer in 1985. He has more than 30 years experience in various EPC contactors with their PDO and Various Utility projects.
He is specialized in Medium and High Voltage Substation & OHL related projects.
Apart from Electrical Insulator Industries L.L.C, he is holding the position of Managing Director in Oman Poles LLC, Director of Diamond Rist Enterprises LLC, Energy Professional Company LLC and Gulf Technical Inspection Services LLC.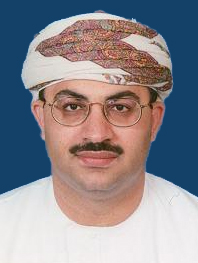 Mr. Ahmed Ali M Al Araimi
Chairman
Founder and Chairman of Qurum Investment Projects LLC, a financial and property investment group.
Mr. Ahmed Al Araimi has served on a number of boards. Currently Ahmed is a member of the International Advisory Board of London Business School, and is Vice Chairman of A'Sharqiya Investment Holding Co (SAOG), Chairman of Qurum International LLC. Chairman of Diamond Rist Enterprises LLC, Oman Poles LLC, Energy Professional Compnay LLC, Gulf Technical Inspection Services LLC as well as Director of Rimal Investment Holding LLC.
Mr. Ahmed is an Omani national. Gained an MBA in International Business & B.S.B.A. in finance from The American University. (U.S.A) He was awarded an honorary Doctor of Philosophy from the University of Luton. (U.K).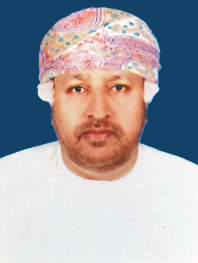 Mr. Saif Nasser Said Al Sadi
Director
He is currently holding the position of the Chairman of M/s Oryx Oil & Gas Services LLC, a Director in M/s Oman Poles LLC, Director in Allied Oil and Gas Services LLC.
Mr. Saif Al Sadi held many positions in Petroleum Development Oman (PDO) having nearly 40 years of experience mainly in Oil and Gas Services, Mr Saif Al Sadi had a long experience in Mechanical Engineering, Drilling, Security, Emergencies & Response and HSE.
Mr. Al Sadi is a graduate in Mechanical Engineering from Wirral Metropolitan College from Liverpool UK & MBA from Strathclyde University from Scotland UK.